Dynamic Order List
---
---
---
Share:
DYNAMIC ORDER LIST





What it does

With this extension you can monitor your orders on the fly. New orders are automatically added to the list from where you can print your slips.

It is very useful if you getting lot of new orders which have to be dealt quickly. You can approve orders and upon finish print out pay slips of your need.

The Dynamic list can be used as an order list for the employees at various catering services. For example you are running a fast food restaurant and accepting online orders through opencart. Staff in the kitchen will be alerted upon new orders, finished orders can be approved.

You can customize the module in various ways. For example a selected user group will be sent straight to the Dynamic list upon login.


Features

• Multi-store support
• Dynamic order list
• Print slips
• Setup and approve orders
• Change status on printing orders
• Set admin group
• Set alert sound
• Assign notification tune
• Redirect group straight to the list
• Auto generate invoice number
• Sort by order/invoice number
• Show just today orders
• Customize design
• Hide header and footer for compact design
• Add store logos
• Customize order list
• Customize print list
• Add extra comment to your print slips
• Responsive design



Easy installation via ocmod.

Demo


Module Settings
username: guest
password: guest


Login as redirected group
username: kitchen
password: kitchen



Testimonials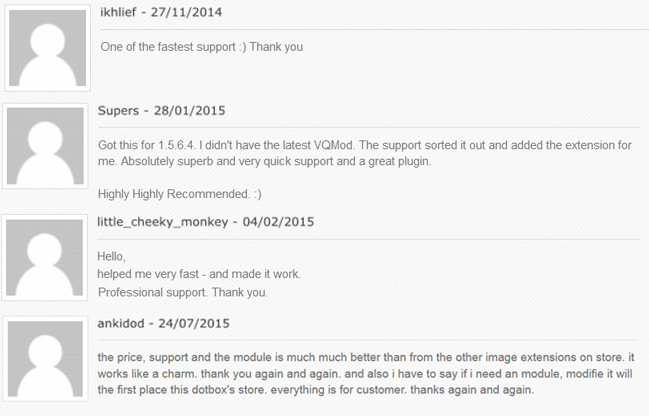 Installation

See Documentation...

----------------------------------------
[b]Installation[/b]
----------------------------------------

==================
[b]OPENCART 2[/b]
==================
The mod is released via ocmod, thus avoiding changes to core files OpenCart and easier maintenance (and possible rollback).

OpenCart 2.0+ :
1) Upload *.zip package through Extensions > Extension Installer through opencart admin
2) Refresh the modification cache with Refresh button in Extensions > Modifications
3) Go to Extensions > Modules > Install and setup the Dynamic Order List module

For a rollback of the installation, you simply need to Disable or Delete the extension in Extensions > Modifications and then clear - refresh cache.
For manual rollback delete files in system\modification and Refresh the cache in admin.